I officially just pulled my first school all-nighter ever.
My first reaction to how amazing I am for staying up:
Ten seconds later, I realized I'll be at school in about 2 hours WITHOUT SLEEP: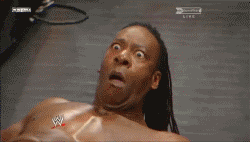 So I'm going to have to suck that mess up, suffer through a MATH TEST, Physics problems and all around horribleness. And I'm doing it with a SMILE until I get home to my bed.